2017 Nissan Pathfinder Photo Gallery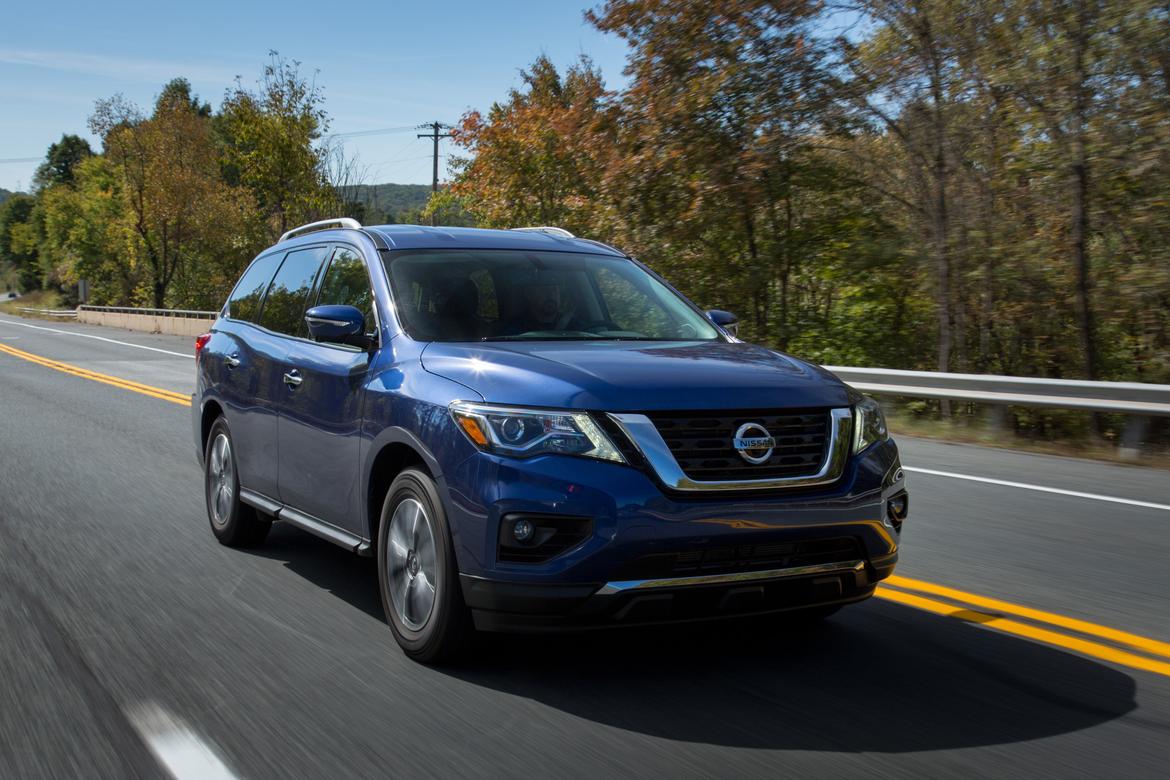 CARS.COM — Nissan refreshed its Pathfinder for 2017, and families will find comfortable seats and a roomy second row with an impressive 41.7 inches of rear legroom. Third-row access is easy thanks to a lever that slides the second row forward to create a sizable walkway.
Related: More Multi-Car Comparisons
We recently tested the Pathfinder against seven other three-row SUVs as part of the Three-Row SUV Challenge 2016. Find out which one finished on top here.