$18,630–$32,898 Inventory Prices
Key Specs
of the 2014 Honda Ridgeline base trim shown
Body Type:

Combined MPG:

17 Combined MPG

Engine:

250-hp, 3.5-liter V-6 (regular gas)

Drivetrain:

4x4

Towing Capacity:

5,000 lbs.
From the Cars.com Vehicle Test Team
The Good
Lockable bed storage well
Spacious passenger cabin, with flip-up rear seats
Dual-action tailgate opens down or to the side
The Bad
Completely outdated electronics and interior
Drives like a minivan without pickup visibility
Engine design biased for horsepower, not torque
Awkward bed styling impedes rear visibility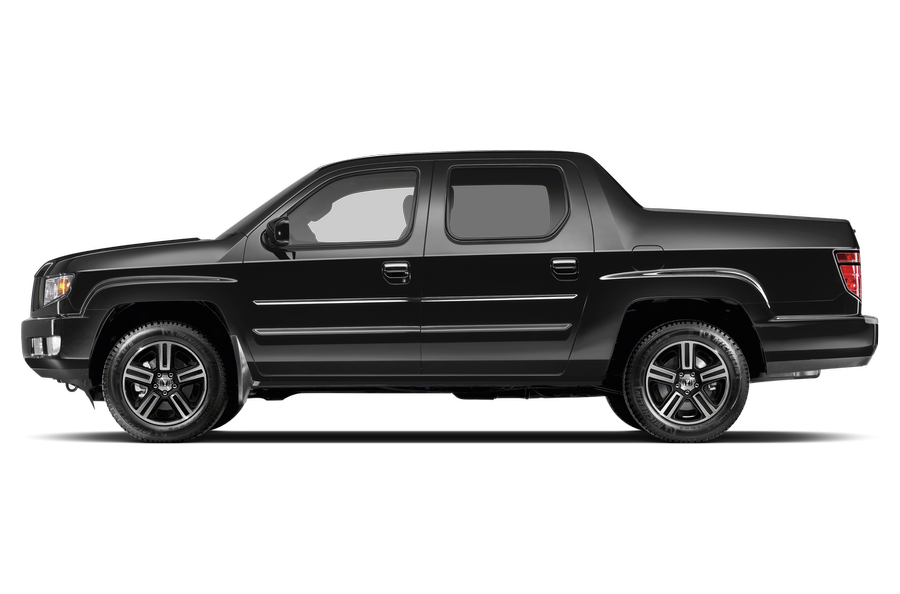 Notable Features of the 2014 Honda Ridgeline
New Special Edition model
Standard backup camera
Crew-cab only body style
In-bed trunk
Standard all-wheel drive
2014 Honda Ridgeline Road Test

Offering some pickup truck utility with the ride, handling and fuel economy of a minivan, the Honda Ridgeline sounds like it should be a hit, but its awkward styling and an embarrassingly outdated interior have kept it from being one.
A Honda pickup truck always sounded like an oxymoron, like something that couldn't or shouldn't exist. But the Ridgeline has been around since 2006, a boxy, four-door crew cab that's always seemed like the answer to a question nobody asked: What if Honda built a pickup? The truck itself is built off Honda's minivan/SUV platform — it's essentially a beefed-up Odyssey underneath, with standard all-wheel drive and a 3.5-liter V-6 engine. The company has announced that 2014 will be the last model year for the Ridgeline as we know it, with the truck taking a brief hiatus for 2015 and returning as a totally redesigned 2016 model. The changes from 2013 to 2014 are minor and include the addition of a Special Edition model with blacked-out trim similar to the Sport model; see the changes yourself here. With the current Ridgeline run coming to a close, a quick evaluation of the truck seemed in order. Has it aged well? Is it still too quirky for mainstream America, or has familiarity bred acceptance?
Exterior & Styling
Approaching the Ridgeline, one has to admit that it looks like nothing else on the road. Even eight years into its model run, it has a distinctive shape to it — but that may just be other automakers ... Read more
PickupTrucks.com editor Mark Williams offers his impressions on Honda's 2014 Ridgeline Special Edition.
Latest 2014 Ridgeline Stories
Other than milage best car i have had
very roomy easy to drive handles great drives dirt roads really well I have a very steep Driveway with the all wheel drive it takes the gravel road very well like it better than my Subaru imreza Read full review
Own a 2009 and I?m not sure a 2017 will replace it
I have a 2009 RTL( top trim ) that I bought with 73,000 km on it in 2012. The review above is spot on. That being said , when I look at the 2017 model with its new look and suite of safety nannies ( ... Read full review