$8,010–$14,798 Inventory Prices
Key Specs
of the 2012 MINI Cooper Countryman base trim shown
From the Cars.com Vehicle Test Team
The Good
Distinctive Mini design
Relatively roomy interior
Easier backseat access than regular Cooper
Turbo's performance potential
The Bad
All-wheel drive not offered on base model
Risks offending Mini purists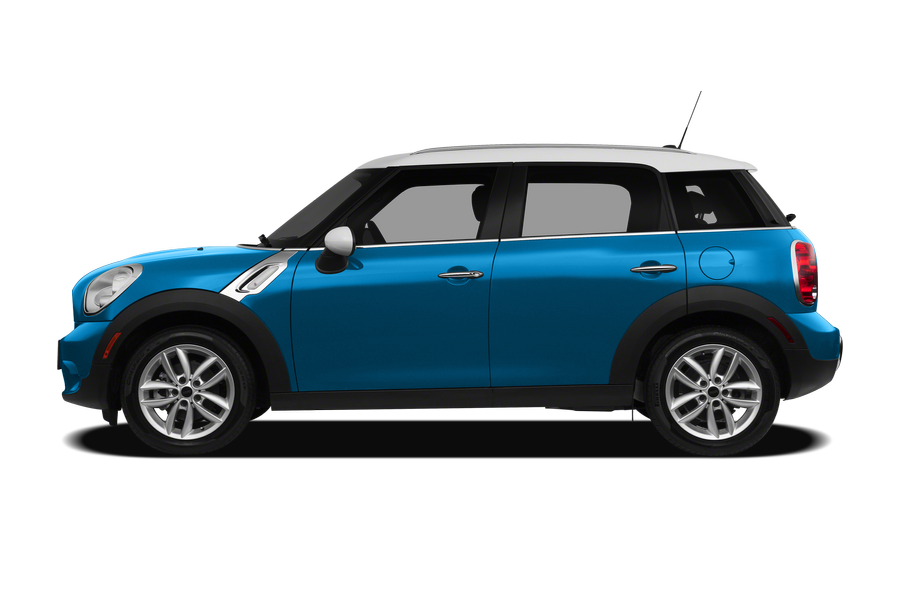 Notable Features of the 2012 MINI Cooper Countryman
New Mini Yours personalization options
Four conventional doors
Manual or automatic
Available turbo four-cylinder (S)
FWD or AWD
2012 MINI Cooper Countryman Road Test

Editor's note: This review was written in October 2010 about the 2011 Mini Cooper Countryman. Little of substance has changed with this year's model. To see what's new for 2012, click here, or check out a side-by-side comparison of the two model years.
When Mini entered the market in 2002, its Cooper coupe appealed to Americans with its style and size at a time when bigger was still seen as better. That alone would have been enough to bring the brand success, but the car went on to exceed sales expectations because of how it drives.
If Mini's first crossover — the Countryman — succeeds, it will be due more to its style and versatility than for the driving experience for which Minis have become known among enthusiasts.
Just the idea of a crossover SUV from Mini seems like an oxymoron. Can a larger Mini still be a Mini? I'll answer that question in about every aspect I can. I drove every possible combination of the Countryman's drivetrains and trim levels at a national media introduction in Austin, Texas; the car arrives at dealers in January.
Mini has four models. Because I'll be making comparisons, I'll call them the Coupe, the Convertible, the Clubman and the Countryman. The Coupe is the original two-door. The Convertible is a ragtop version of the Coupe, and the Clubman is an extended Coupe. The Countryman is the small crossover, new for 2011. Mini is certain to object to my names, as the company calls everything a Cooper ... Read more
Latest 2012 Cooper Countryman Stories
Mini Leads The Pack
Outstanding value, great performance. A true DRIVERS CAR!! Great handling and economy. An outstanding vehicle for sure!! Read full review
This car is a lot of fun!
I love my new Mini Cooper. It's roomy and fun to drive. It's a bit of a bumpy ride though, sort of like a go cart but I still enjoy it ;) Read full review
Recalls
The 2012 MINI Cooper Countryman currently has 0 recalls