$26,100–$31,100 MSRP range
Key Specs of the 2017 MINI Countryman
Countryman base trim shown
From the Cars.com Vehicle Test Team
The good
More spacious inside than previous model
Solid, upscale fit and finish
Sporty steering feel
Outstanding ride quality
Excellent visibility
Manual transmission available
The bad
Road noise on bad pavement
Base Cooper needs more power
No height-adjustable seat belts
Most electronic safety features optional
Multimedia controller placement
Buggy Apple media interface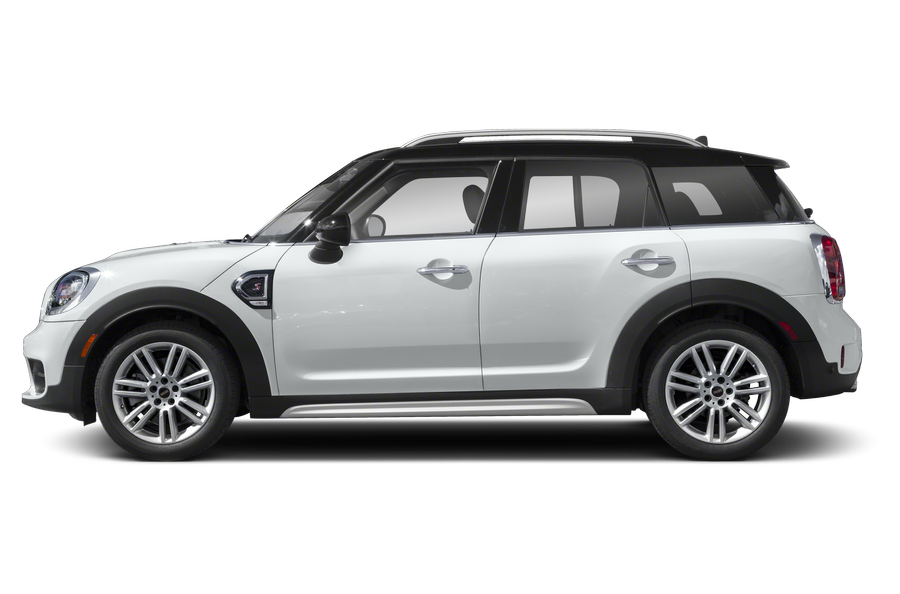 Notable Features of the 2017 MINI Countryman
All-new, five-seat compact SUV
Front- or all-wheel drive
Two turbocharged engines
Three available transmissions
Longer and wider than previous version
Highly customizable
Plug-in hybrid coming mid-2017
2017 MINI Countryman Road Test

The second-generation Mini Countryman has arrived, now built off an all-new platform with all-new engines, transmissions and all-wheel drive, as well (compare the 2016 and 2017 models here). It's bigger, more refined, more spacious and more powerful than ever, but now that the Countryman has a lot more premium competition, can it still command a premium price?

Despite sharing not a single body panel with the outgoing Countryman, the new one looks every bit a Mini. The front end has new taillights and the traditional Mini-style grille, while a taller greenhouse lets in more light compared with the old model and its higher beltline. The biggest change comes in back, where the previous Countryman's horizontal taillights have been reoriented and now look like larger versions of those seen on Mini's hatchback hardtop cars. The differences are subtle but make for a cleaner, less awkward design.
Less-mini Mini
What's not subtle is how the Countryman has grown over the outgoing model — more than 8 inches in length and more than an inch in width. That has led to a much bigger backseat area and class-leading headroom, but a seating position that's more than 5 inches higher than the comparably sized Mini Clubman four-door. As with the rest of the Mini lineup, customizable options are practically boundless, from color combinations and stripes to special theme packages. Mini hasn't lost its versatility in making a new model exactly how you want it.
Latest 2017 Countryman Stories
Mini Cooper meets SUV in a GREAT way
I've been an SUV driver for a long time and a Mini Cooper driver for a few years now. This countryman is the best of both worlds wrapped up in one. Fun to drive, excellent performance, with all the ... Read full review
MINI OR NOT TO MINI
The largest Mini, an oxymoron. This one is the largest of the Mini line. This one has more options and more space than you think you need. You need the extra few inches. Read full review