$34,610–$46,582 Inventory Prices
Key Specs
of the 2016 Toyota Highlander Hybrid base trim shown
From the Cars.com Vehicle Test Team
The Good
Acceleration
Gas mileage
Cabin quality
Seat comfort
Cabin storage
Crash-test scores
The Bad
High price
Third-row space
Seat folding
Ride quality
Cargo space behind third row
Basic AWD system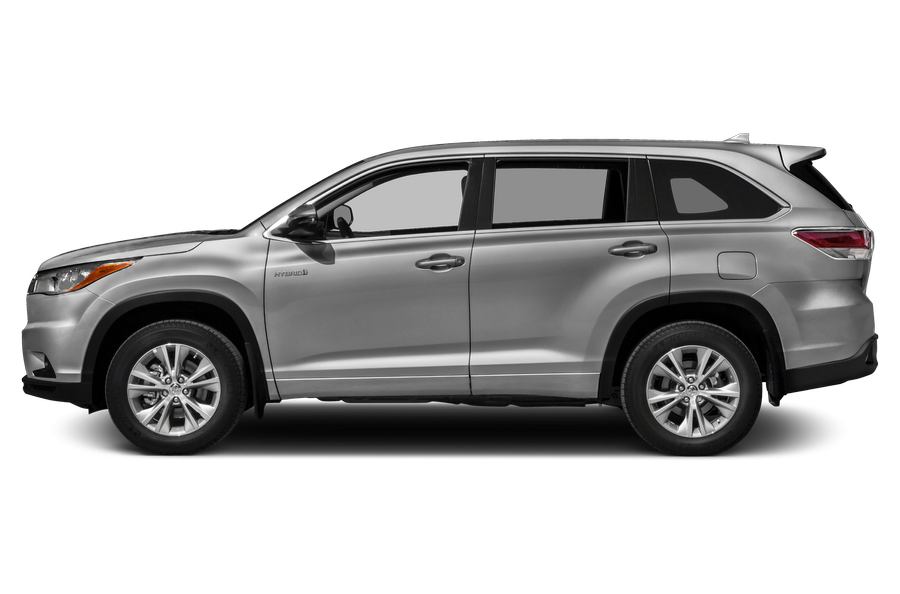 Notable Features of the 2016 Toyota Highlander Hybrid
Seats seven
V-6 plus electric motors
Standard all-wheel drive
Standard nav system
Big fuel-efficiency gains
Available collision warning
2016 Toyota Highlander Hybrid Road Test

The verdict: The 2016 Toyota Highlander is a very good family SUV with three rows of seats, but the appeal of the expensive hybrid version is limited.
Versus the competition: The pricey Highlander Hybrid improves gas mileage by roughly a third over most conventional three-row SUVs. It has no direct competitors, and $2-a-gallon gas means it probably won't for some time to come.
The Highlander Hybrid is based on the Highlander; stack the two up here. Go here to compare the 2015 Highlander Hybrid with the 2016, which carries over with few changes. The Highlander Hybrid has standard all-wheel drive and comes only in the Highlander's highest (Limited) trim level.
Exterior & Styling
Now in its third model year, the third-generation Highlander has aged well. Aside from some hybrid badging and a blue tint on the Toyota badges, the gas-electric version looks indistinguishable from a non-hybrid Highlander Limited. Fog lights, LED daytime running lights and 19-inch alloy wheels are standard.
How It Drives
The V-6 Highlander is no slowpoke, but the Highlander Hybrid is flat-out quick. Its drivetrain combines a V-6 and electric motors to drive the front and rear wheels for a total of 280 horsepower — similar to the regular Highlander's V-6 output. Thanks to the robust torque from its electric motors, though, it's even punchier in the passing lane. Head-to-head, the Highlander Hybrid could outrun a lot of sedans. And its fuel efficiency would rival them, too: ... Read more
2016 Highlander Hybrid Video
Today's cheap gas prices probably don't have you thinking a whole lot about hybrids, much less the $48,000-plus 2016 Toyota Highlander Hybrid SUV. The hybrid gives you a hedge against higher gas prices tomorrow, but you're paying for it today.
Latest 2016 Highlander Hybrid Stories
Love this cat
This car is a true family car, not a mini van. Love this suv, seats 7. Middle seats are captain seats so 2 different ways to access third row. One of my favorite sub, plus who doesn't love a toyota Read full review
One of the best SUV'S on the market
This truck is very reliable, good on gas, easy to operate! Love it! Used to have a Mercedes SUV. This one much better on gas. My family and friends enjoyed all the time Read full review
Recalls
The 2016 Toyota Highlander Hybrid currently has 0 recalls